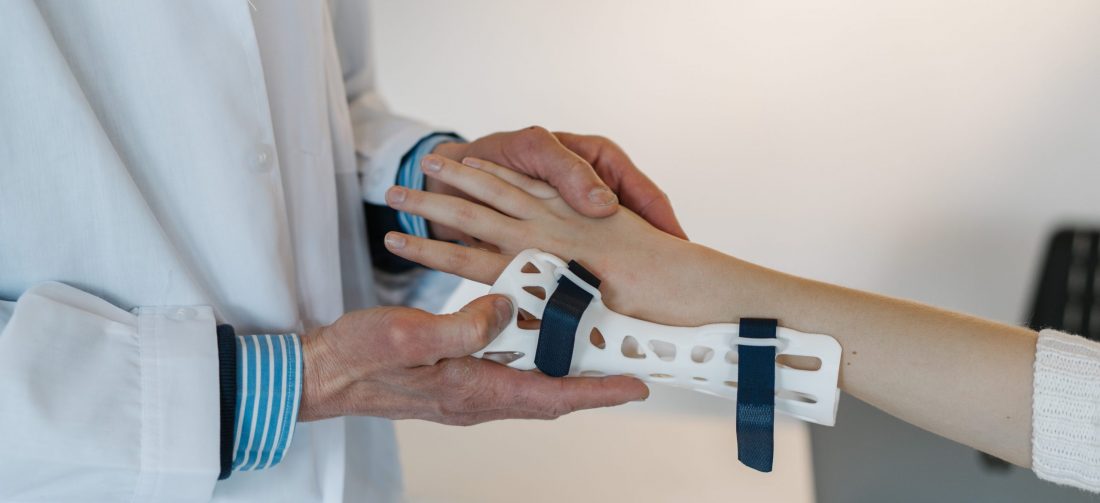 What is a custom-made device?
MDR Article 2 (3) defines a "custom-made device" as any device that:
is specifically made in accordance with a written prescription of any person authorized by national law by virtue of that person's professional qualifications; which gives
specific design characteristics provided under that person's responsibility and
is intended for the sole use of a particular patient exclusively to meet their individual conditions and needs.
Examples can include devices made in accordance with a written prescription:
Hand prosthesis
An orthosis
Orthopedic footwear
Devices that are mass-produced which need to be adapted to meet the specific requirements of any professional user ("adaptable medical devices") and mass-produced devices by means of industrial manufacturing processes, potentially made in accordance with the written prescriptions are not considered "custom-made devices" (for example: orthotic braces, patient fitted wheelchairs, optical glasses etc.)
What defines a written prescription containing patient specific design characteristics?
At minimum, a written prescription should contain:
the name of the patient (or pseudonym if relevant);
specific design characteristics made by the authorized person which are unique to the patient's anatomic-physiological features and/or pathological condition.
The following (non-exhaustive) additions can accompany a written prescription and if so, also constitute specific design characteristics:
models (physical or 3D model data);
molds (e.g. for dental or orthotic purposes);
dental impressions.
Note: Dimensions and/or geometric parameters (such as DICOM files from CT scans) are not considered specific design characteristics on their own. Additional measured data or information (such as the thickness and trajectory of a plate, the number, type and positions of fixation screws, choice of material) by the prescribing person is necessary as part of a written prescription in order for the definition of a custom-made device to be met.
How many "classes" are there for "custom-made devices"?
There are two categories of "custom-made devices":
General "custom-made devices"
Class III implantable "custom-made devices"
Class III implantable custom-made devices must follow the procedure in Annex IX, chapter I (certification of the QMS).
Does a 3D printed device (additive manufacturing) qualify as a "custom-made device"?
A 3D printed device does not qualify as a "custom-made device" by default. An assessment should be performed on a case-by-case basis. In order for a 3D printed device to qualify as a "custom-made device", the requirements from question 1 must be met.
Which obligations of "custom-made device" manufacturers differ from those of other medical device manufacturers?
MDR Annex XIII: the conformity assessment procedure applicable only to custom-made device;
Custom-made device shall be accompanied by the MDR Annex XIII statement;
No requirement for UDI registration, assignment and labelling;
A conformity assessment procedure covering QMS certification by a notified body is applicable to Class III implantable "custom made devices" and shall be entered in EUDAMED;
A person responsible for regulatory compliance (PRRC) is not required to register in EUDAMED;
A Summary of Safety and Clinical Performance (SSCP) is not required for a "custom-made device" (Article 32(1));
As for post-market surveillance, a report according to Article 85 MDR and a Periodic Safety Update Report (PSUR) according to Article 86 MDR, must be established by the "custom-made device" manufacturer;
In case of Class III implantable devices, PSURs are not required to be sent to notified bodies but must be part of the "custom-made devices" documentation.
more info provided at below references:
https://eur-lex.europa.eu/legal-content/EN/TXT/?uri=CELEX%3A32017R0745
https://ec.europa.eu/health/sites/health/files/md_sector/docs/mdcg_2021-3_en.pdf